You are here
S.I.D.A.T. S.p.A. Company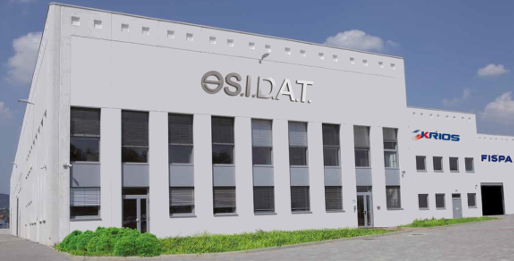 ---
Our history
S.I.D.A.T. Group history starts in 1990 in a building of about 250 square meters in Vinovo.
The melting of competencies and experiences in electro-mechanics, electronics and air-conditioning spare parts for vehicles allowed us to enlarge our vision, found S.I.D.A.T., KRIOS for the distribution of air-conditioning components and acquire FISPA brand.
The different contracts of exclusivity with global OE first equipment producers such as Bitron, Freudenberg (MicronAir) and agreements with other important partners brought S.I.D.A.T. Group to a considerable growth in the Italian and in the international market, a development of our range of products and two relocations in bigger buildings.
Thanks to our quality policy and our focus on the customer care S.I.D.A.T. Group obtained the UNI EN ISO certificate (9001:2000 and now 9001:2008), became S.p.A and started to be present on Tec Doc, the international database/platform in the aftermarket.
2016 represents a valuable step forward for S.I.D.A.T. Group which just celebrated its first 25 years of activity: symbol of a stable, reliable and proactive organization. We are now ready to move to a new location of more than 6.000 square meters. Last but not least, we expect new and important challenges…
Vision and mission
Our range covers the complete car fleet of the world.
We wish to be or become the trustworthy supplier of spare parts, who can guarantee quality and efficiency.
Customer satisfaction is our first goal and we are fully committed in achieving it day by day: all S.I.D.A.T. Group departments cooperate together in order to promptly reply to the different queries.
We are a young and open-minded company, careful to internal and external needs, focused on improving the service, punctuality, reliability and range enlargement to be able to continuously grow together with you!